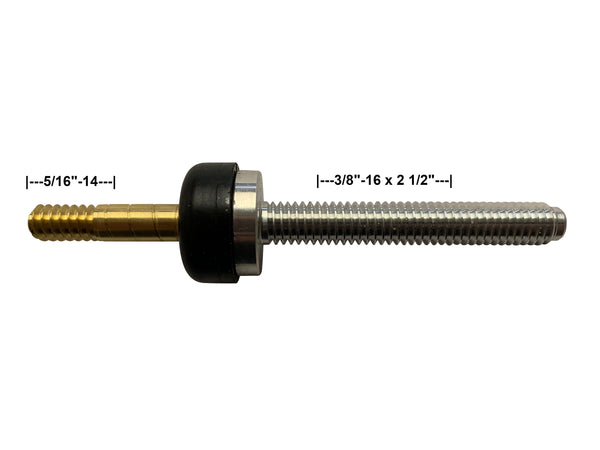 Extension Kit -R6 Bumper Style w/ 2 1/2" BCS
Extension Kit for old school cues with a deeper recession for the bumper.
Normally used on an older Delrin style butt cap.
Screw in extension kit to make a custom extension
Approx. 1.4 oz
R6 style bumper
Butt cap screw is 2 1/2". 
Normal R6 Extension Kit has 1" Butt cap screw.
---
We Also Recommend