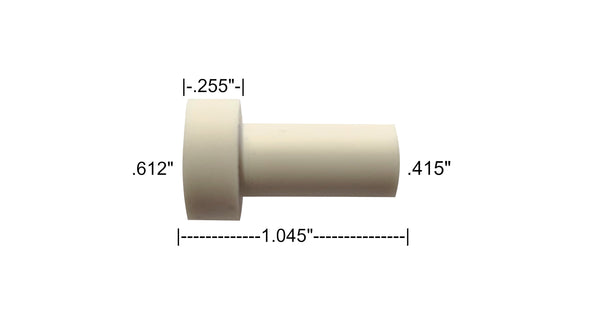 Ferrule Insert for Prather's HEX Carbon Fiber Shaft - .415"
T-34 Natural Ferrule Insert (plug) for HEX Carbon Fiber Shaft
*Make sure to check the i.d. of your Carbon Fiber Shafts before ordering these.
These are made for our Hex Carbon Fiber Shafts - .415" o.d.
+/- .005"
.1 oz
We recommend 5 minute epoxy be used for installing the inserts.
G5 Epoxy and BSI Quik-Cure Epoxy work well.
For best results add in some Super-Fix Welding Powder for strengthening the bond.
---
We Also Recommend